I had a couple of jobs this past week, one for my very first food plot customer in Moore County, and one for a new customer, not far from Center Hill Lake outside of Smithville, TN.
On the Moore county job, I did some bush hogging to get this field in shape for a fall plot. Last years we worked about an acre and a half of this 5 acre field and sowed it with a mix of winter wheat, oats , Austrian Winter Peas. We got it cleaned off so that we can spray in the next few weeks, and get it worked down in September.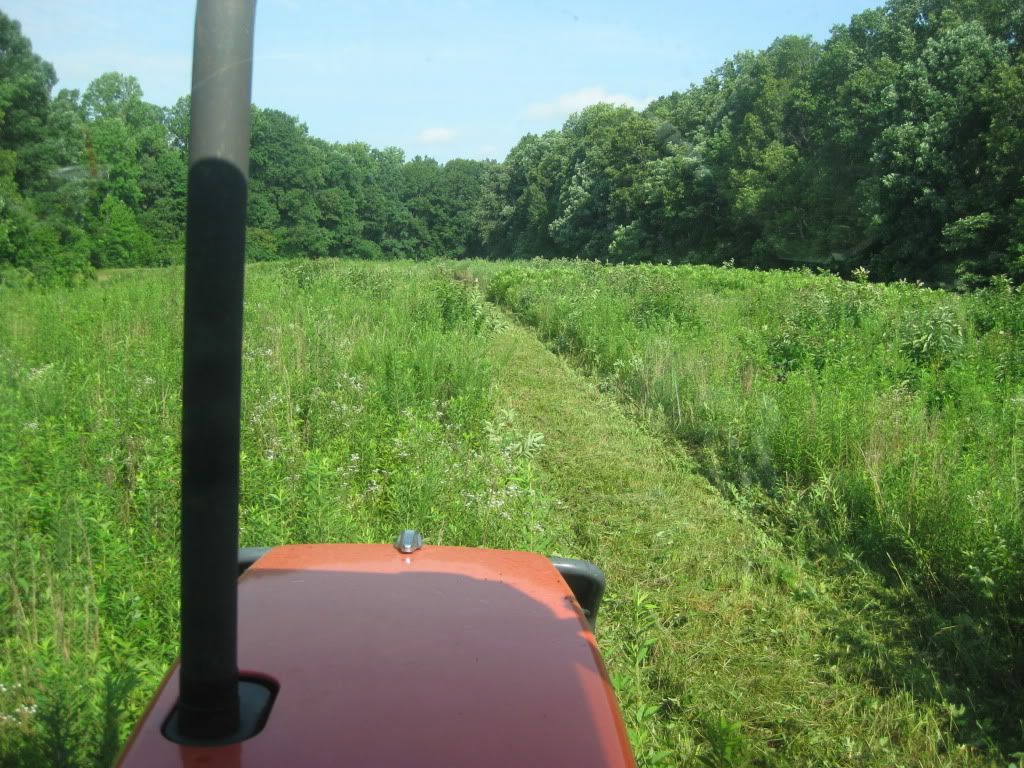 One important thing to remember when getting ready to mow a field like this is to wait untill late August, or the first week in September, so that the Turkey are finished nesting, and that most fawns are big enough to get up and run away from the mower! After one round in this field, a fawn jumped up and ran into the woods. Also by mowing now, we will have lots of fresh green browse regrowing from this field for the deer to graze on from now till first killing frost. Not all food plots have to planted, some just need a little managment.