Sorry about being gone so long, but it has been a extremely busy fall for us at Back Acre Food Plots. I was begining to wonder if we were going to have a repeat of 2010 as the upper 90's and extremely dry conditions dragged on through mid August, but boy has September been a dream come true for us wildlife managers who are trying to overseed clover and establish Fall attraction plots!!
Lets get going here and I will fill you in on all of our latest food plot jobs! Remember to get your soil testing done this fall, and you wont have to worry with it come spring!!!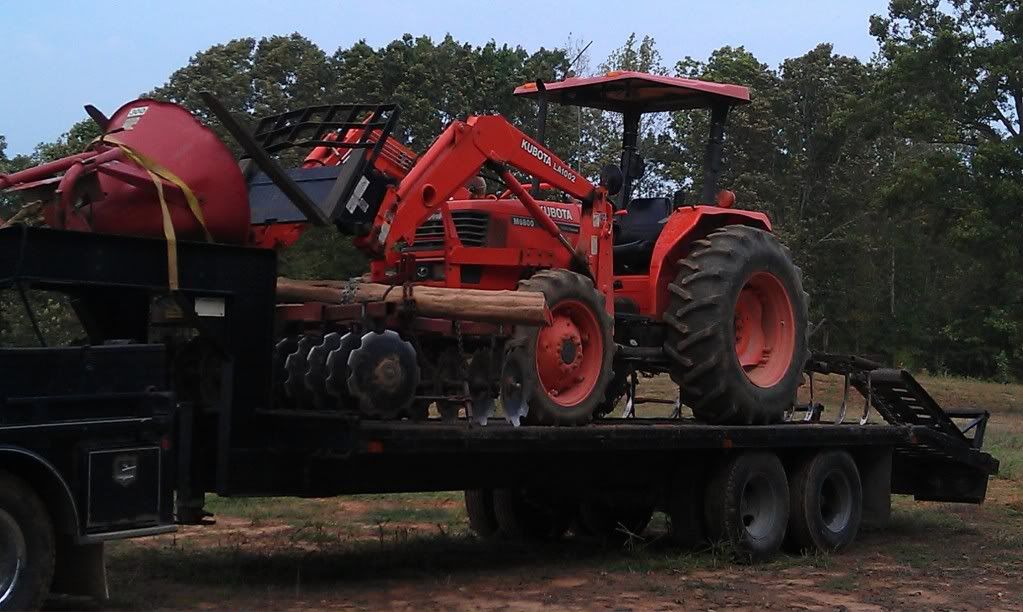 Loaded up and ready to go!!